As part of the Unified Community Platform project, your wiki will be migrated to the new platform in the next few weeks. Read more here.
Mimic Reaper Statue
Mimic Reaper Statue
]
Information
Location
Various
Drops
Unknown
Health Points
Hope
Health
Unknown
Hope
Unknown
Mimic Reaper Statues are enemies in Death's Gambit.
False reaper statues made to keep you on guard. They have a slightly different color pallet.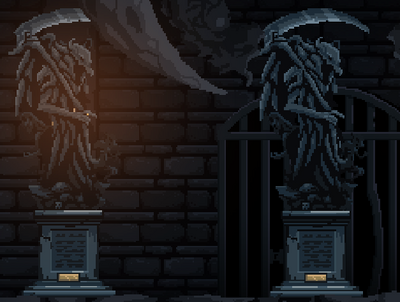 The statue on the left is real. The right statue is fake.
Different reaper statues may look different.
They are very easy to dispatch, just swing at reaper statues before resting at them.